Every ThemePatio theme comes with a license key that allows you to install theme updates and get support. Once you install a theme, take a few seconds to activate your license key.
1. In your dashboard navigate to Appearance → Getting Started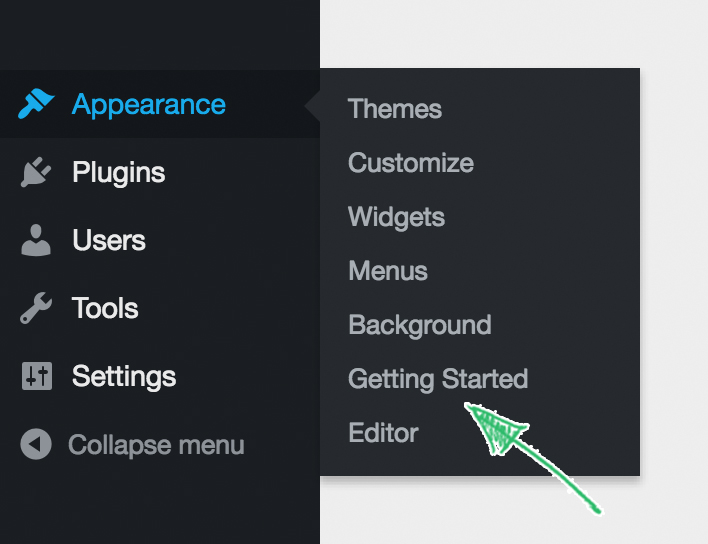 2. Enter your key to a field in a Theme License widget and click Save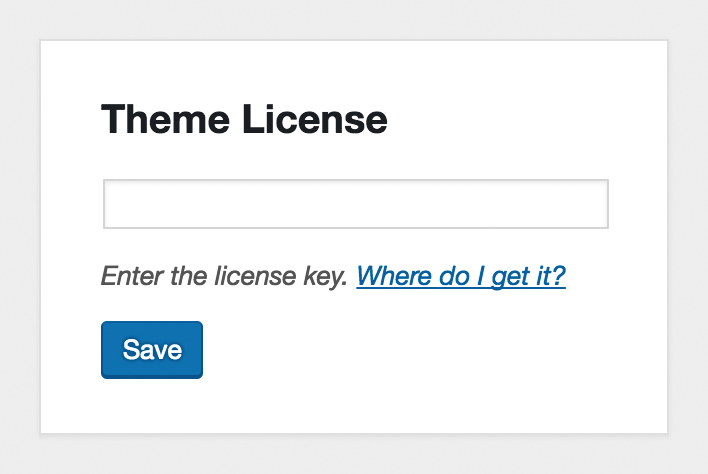 3. Once you save the key, you'll see a message showing the status and the expiration date of your license.