Watch a complete video course on building a website with Counter on YouTube →
Note: This feature is available with the paid version of Counter.
By default, Counter has one Hero Panel and four regular panels. If you need to add more panels on the front page, follow the steps below:
Step 1. Navigate to Settings → Reading.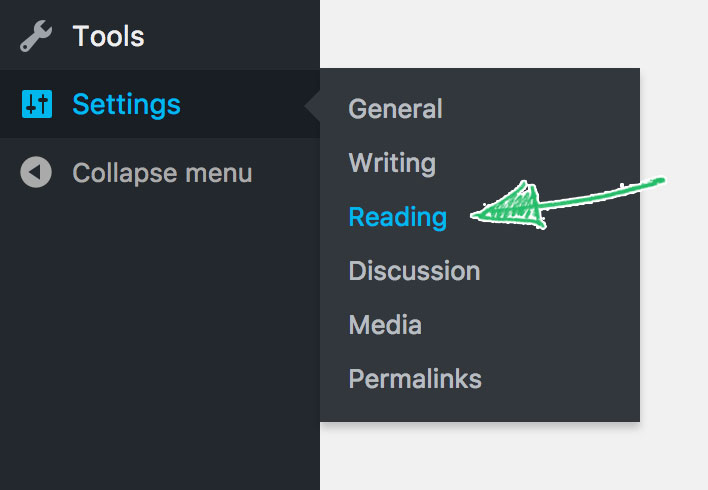 Step 2. Set the desired number of panels at the bottom part of the screen as shown on the screenshot below and save the settings.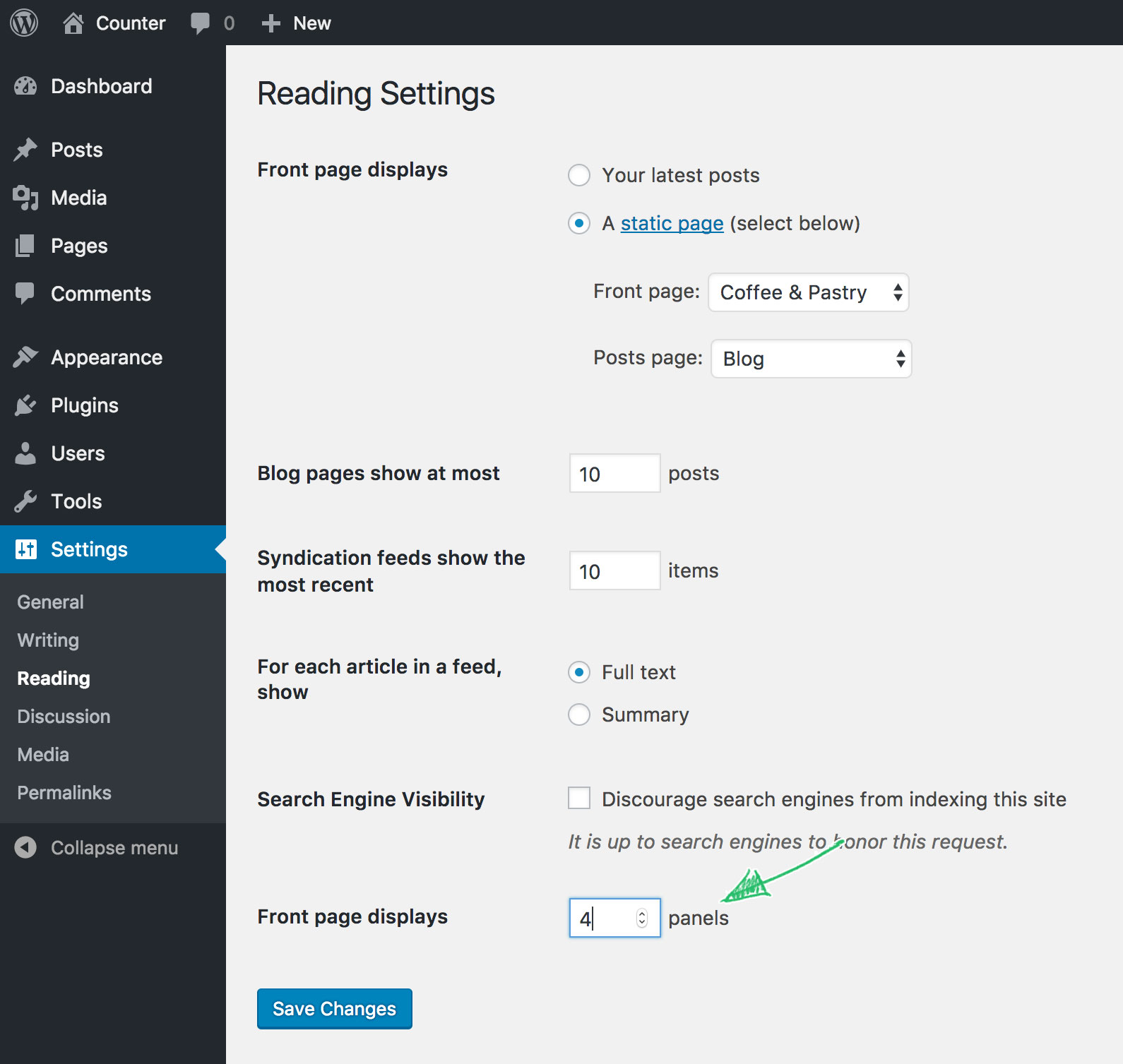 Note: Number of panels is limited to 24 for performance reasons.