Similar to Featured Images, you can use Content Options to control what post details to display on the single post and index pages. This includes post date, categories, tags, and author.
Step 1. Make sure Jetpack is installed. Follow this guide for installation instructions.
Step 2. Navigate to Appearance → Customize.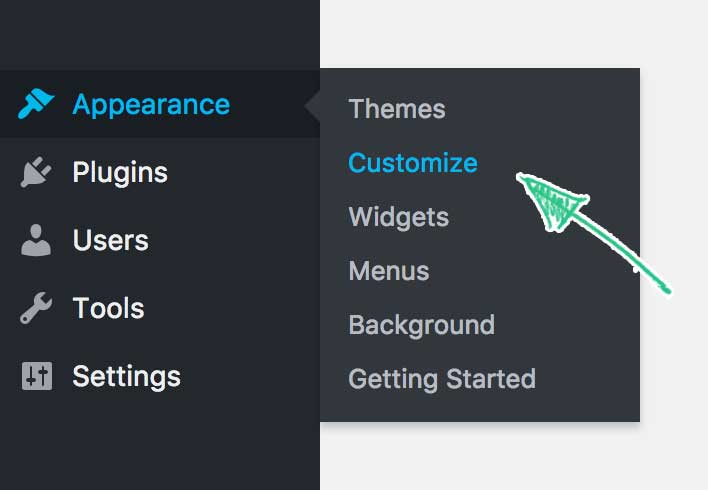 Step 3. Navigate to Content Options panel.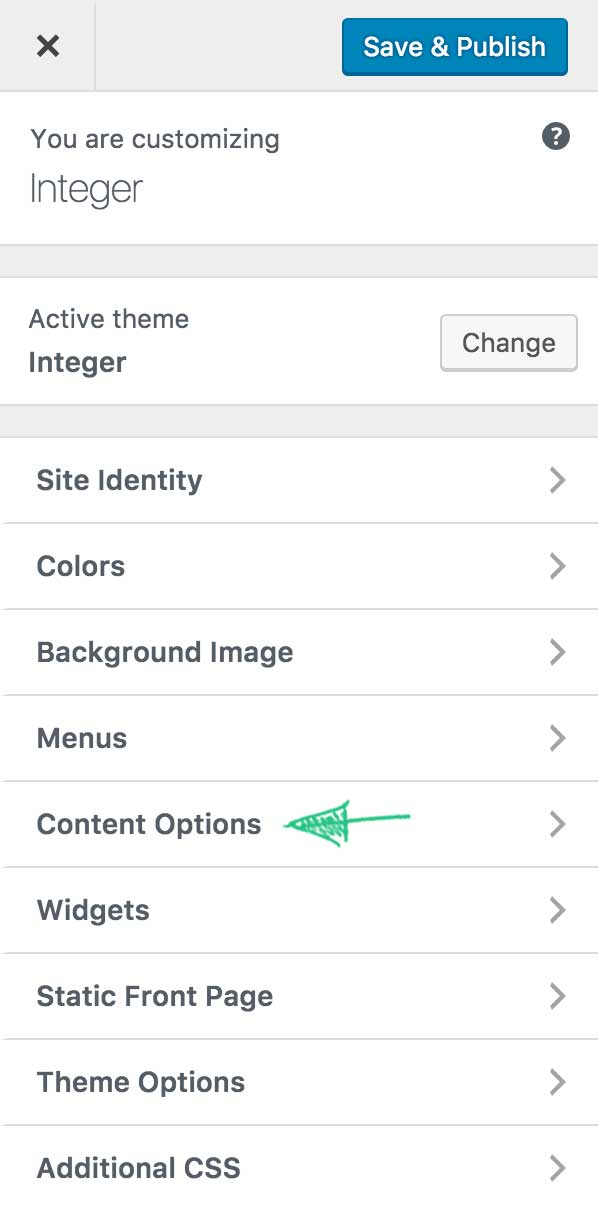 Step 4. Choose which post details to display and click Save & Publish