By default Integer displays post thumbnails on the index and archive pages, as well as on the single post page. To control this behavior, use Content Options feature that comes with Jetpack.
Step 1. Make sure Jetpack is installed. Follow this guide for installation instructions.
Step 2. Navigate to Appearance → Customize.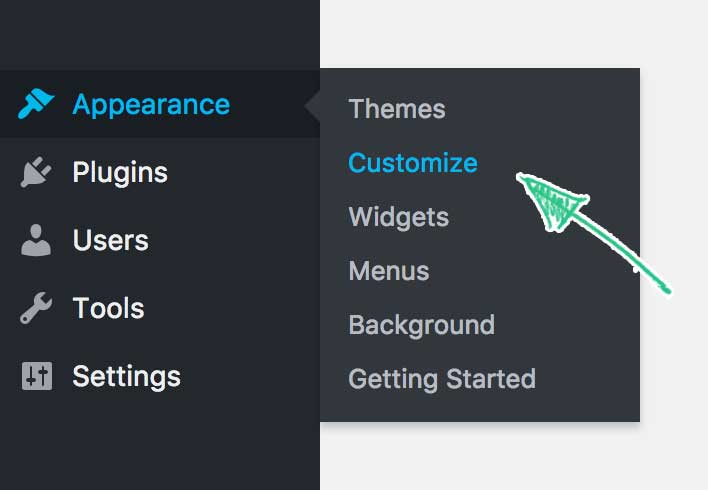 Step 3. Navigate to Content Options panel.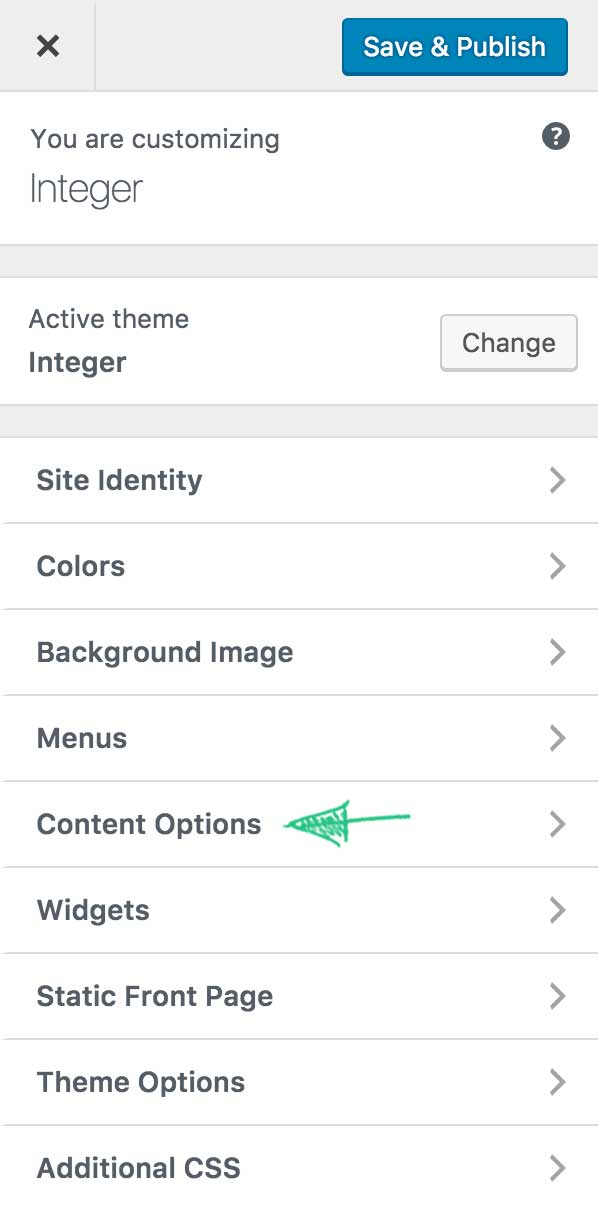 Step 4. Choose pages you want Featured Images to appear on and save the settings by clicking Save & Publish.