For this manual you'll need Portfolio Toolkit plugin installed and activated on your website.
Step 1. Create an empty project by going to Portfolio → Add New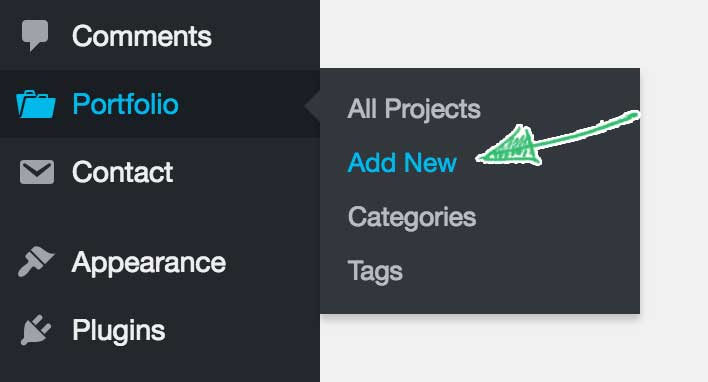 Step 2. Fill in the information about your project.
Add Project Title.
Set the Featured Image.
Add the main content. You may include text, images, videos, and galleries. Many projects in the demo take advantage Jetpack Tiled Galleries and Carousel modules to display content.
Optionally add project details including the name of the Client, Date, and a Link to a live project.
Optionally add an excerpt. A short description of a project that will display under the title.
Optionally add Project Category.
Optionally add Project Tags.
Uncheck the Allow comments checkbox to disable comments.
When done, click Publish.
Repeat these steps for each of your projects and move on to the next manual to learn how to create a frontpage with all your projects listed in a grid view.